Disability Employment Solutions
We understand that your business relies on attracting customers and bringing in revenue. We understand that who you hire contributes directly to your bottom line. We can provide your organization with a competitive advantage by setting up a process for hiring top talent that leads to a diverse, inclusive, and talented workforce.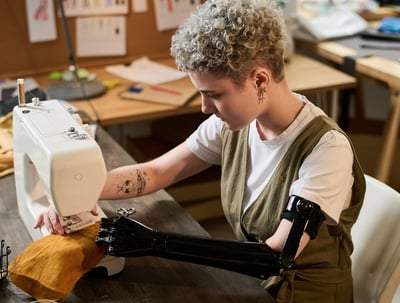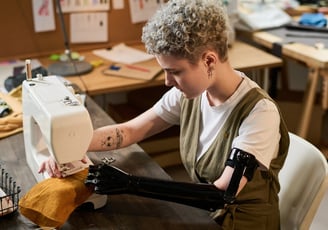 We consult with organizations on how they can hire people with disabilities and work with disability owned business enterprises (DOBEs.)
However, many organizations do not know where to begin when it comes to employing and providing opportunities for people with disabilities.
Our disability consulting services are designed to assist organizations with their efforts to employ and provide opportunities for people with disabilities. We have the consulting services and strategies that can tap into talented individuals who also have disabilities.
Disability Consulting Services
According to research conducted by Disability:IN and Accenture in their report, ""Getting to Equal 2020," companies that embrace disability inclusion are four times more likely to achieve higher levels of employee innovation. Disability-inclusive companies are also twice as likely to have higher total shareholder returns.
Explore our range of consulting services that help organizations create inclusive workplaces and provide opportunities for people with disabilities. We specialize in developing, implementing, and managing programs that recruit, hire, and promote, people with disabilities.
Our disability consulting services are tailored to meet the specific needs of corporations, governments, and institutional organizations. From program development and implementation to ongoing management and measurement, we provide comprehensive solutions to enhance disability employment initiatives. Our services include recruitment strategies, accessibility assessments, policy development, training programs, and more.
The Data is Clear: People with Disabilities Can Help Your Business
Disability Employment Solutions assists corporations, institutional organizations, and governments by consulting on the employment of people with disabilities. We help you meet your inclusion goals. People with disabilities are an untapped pool of talent that can help your business thrive.
Let Us Help You Drive Disability Inclusion
What is Disability Inclusion?
Disability inclusion is an essential element of your Diversity goals. Creating a diverse and equitable employment experience is good for business and for employees. With approximately 13.5% of individuals in the United States having a disability, employers have a large pool of talent to tap into.
But, what is inclusion? Inclusion refers to the active involvement, participation, and empowerment of people with disabilities in all aspects of life. While inclusion and diversity in the workplace is a goal of many organizations, not many have unlocked the full potential that hiring top talent, who may also have a disability, can bring to your organization.


Title I of the Americans with Disabilities Act, (ADA) provides a clear, three-pronged, definition of disability, which is: "a physical or mental impairment that substantially limits one or more major life activities, a record of such impairment or being regarded as having an impairment."
Our team will work with your organization to understand your workplace's, be genuinely inclusive and respectful of all individuals, regardless of their abilities or impairments.
We can be your disability and inclusion consultant.
Jobs for people with disabilities are an essential aspect of an inclusive organization. Providing access to opportunities promotes independence and self-determination for people with disabilities and contributes to an inclusive workforce.
The sky's the limit for jobs that can be completed by people with disabilities. Nearly any job can be performed by a person with a disability, particularly when the person with a disability is provided with a quality Reasonable Accommodation.
Jobs for People With Disabilities
Discover our proprietary approach to disability employment solutions, where we provide consulting services to help organizations develop, implement, and improve programs that promote equal opportunities for people with disabilities. Our expertise and strategies ensure inclusive hiring practices and foster a diverse and inclusive workforce.
Many organizations are now recognizing the importance of providing opportunities and jobs for disabled people, ensuring that everyone, regardless of physical or mental impairments, has an equal opportunity to participate.
As the push for more inclusivity continues to grow, the demand for employment for people with disabilities is expected to rise. This not only promotes equality and diversity but also builds a stronger, more adaptable workforce for the future.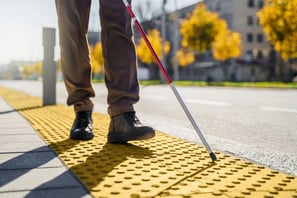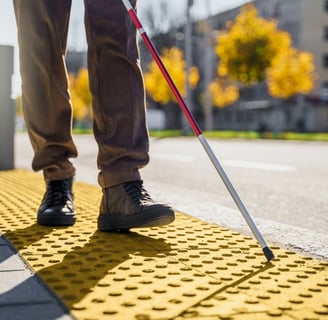 Hire People With Disabilities
Disability Employment Services
Employment services for people with disabilities play a crucial role in connecting businesses that hire people with disabilities to the talented and diverse workforce they offer.
These services facilitate the process of finding, recruiting, and onboarding individuals with disabilities, ensuring a seamless and inclusive transition into the workforce. By actively engaging with employment services, businesses can tap into a pool of highly skilled individuals who are eager to contribute their talents and expertise.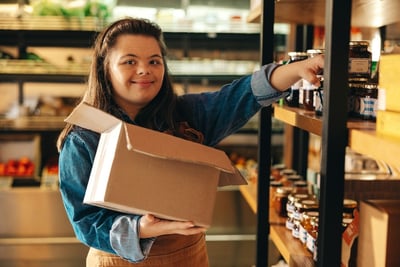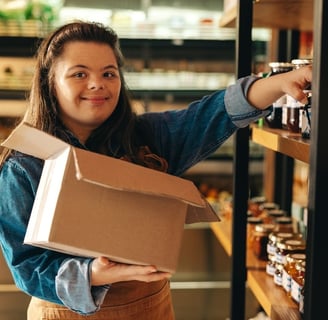 When companies hire people with disabilities, they not only embrace diversity and inclusion but also benefit from the unique perspectives and abilities these individuals bring to the table, creating a more vibrant and innovative workplace. So, don't miss out on the opportunity to hire people with disabilities and leverage the expertise of this often untapped talent pool.
Our Disability Employment Solutions team can provide resources and support to foster an environment that is both inclusive and diverse.
Working with your team, we can implement a system to hire people with disabilities who have the talent to help your organization. We have the expertise to guide you into win-win situations and bring talented workers that can help your business.
Unlocking Potential, Empowering Success
Let's talk potential opportunities to work together.